HERE'S WHAT WE DO FOR YOUR BUSINESS!
If someone were to search for your product or service in your home town on Google…
WOULD THEY FIND YOU ON THE 1ST PAGE?
Just as a starting point, if you are NOT on the 1st page of Google, Yahoo, and Bing…you are LOSING thousands of dollars right now to your competitors! That's the bottom line! With over 92% of all internet consumers never looking past the 1st page, if you are NOT there…YOU ARE INVISIBLE.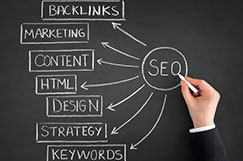 Listen, this isn't some fad! It's a reality now! It's critical for survival! Your business's future depends on it! As you have already discovered, the old methods of marketing just aren't working anymore! If you are spending thousands of dollars every month on the YellowPages or newspaper ads, you've already discovered the gruesome reality: the price keeps going up and your response is dwindling!
Very few people under the age of 55 in the US are searching in the phonebook or reading a newspaper made of "paper"! The cost of postage keeps going up and up! How about Valpak? You are in competition with 40-50 other businesses and you pay $400-$600 for one mailing to 10,000 homes! Yellowpages.com now has a directory online. To get an ad the size of a business card costs $100-$200 per month! Why would you go to a directory like that when you can go straight to Google and search?
Here's the ONLY Strategy to Keep Your Business Surviving & Thriving Over the Next 5 Years…
WHAT IS THE
LOCAL ONLINE MARKETING PLATFORM™

FORTUNE 500 WEBSITE
How would you like to have a high quality, custom ($12,000+) Fortune 500 type website, designed for your company for a low, wholesale price starting at just $9.83 per day!
Check Out Our Designs!
A killer website is one way to be found…but we offer you so much more!

SEO DONE RIGHT
We do SEO the Google way…
• Start with optimizing everything on the page.
• We list you, over time, in several hundred high quality directories, sources, etc.
• We attract quality backlinks to your site.
• Content, social media, plus much, much more!

REPUTATION AND REVIEWS
If your reputation gets tainted online…we fix it! Our step-by-step "clean-up" process buries any negative comments! We help you get high quality reviews that impact potential clients!
A Great Reputation
+
5 Star Reviews
=
New Business
WHAT IS THE
LOCAL ONLINE MARKETING PLATFORM™
It's all about being present where your potential clients are! Also, when you show up, you want to "look good"!
(see website examples below!)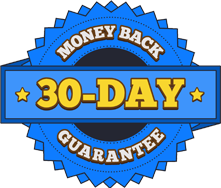 What are YOU waiting for?
Call US NOW Before It's Too LATE!
**Exclusivity! (Only ONE business can join in each geographical area in the BASIC, STANDARD, and VIP platforms!)