GetOnTheMap.com is not some "newcomer" to marketing. We have helped over 31,000 business owners and professionals with their online and offline marketing over the last 25 years, since 1989! In fact, we were an Inc.500 company way before most of these new SEO companies were born! We've had an A+ rating with the BBB for nearly two decades! In 2011, our company officially changed its name from AAA Financial Corp. to GetOnTheMap.com. The name change was to better align our company name with our expanded yet more targeted marketing mission and focus.
We want to help your local business grow and get more clients by creating a Local Online Marketing Platform™ that dominates the search engines and sets you apart in your local geotargeted marketing area! Building platform to just one plumber, one chiropractor, one cosmetic surgeon, or one CPA, for example, in your area! That's it! We are only looking for ONE business to partner with in your geo-targeted area and in your business category! So what is the investment required? You get this entire Local Online Marketing Platform™, all the benefits described, all 20 "must have" services, and more…for just $9.83 a day! Plus our 30 Day No Questions Asked Money Back Guarantee! No long term contract to sign!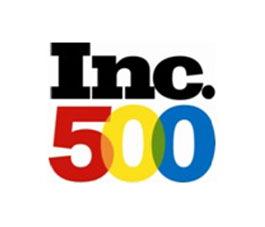 For your business to "SURVIVE AND THRIVE" you must have a better marketing and business strategy! You can't just be working in your business…you must be working on your business each and every day!
WHAT IS OUR LOCAL ONLINE MARKETING PLATFORM™?
In a nutshell, we have created a turn-key, all-done-for-you online multi-service marketing platform which is implemented by our online marketing and technology team of experts! We do all the work for you! Imagine dominating your local marketing area online! When someone searches the web for your type of business our goal is they follow us on twitter find YOU listed on the 1st page in the organic search, on the 1st page of the map listings, and in the advertising section! Well, that is just the beginning! With GetOnTheMap.com's Local Online Marketing Platform™ we combine an entire arsenal of 20 "must have" marketing tasks and services all working together to compound and leverage your marketing efforts! This is all created and managed by our team of internet experts on your business's behalf! Watch us on youtube! We maintain and continue to build and strengthen your business' web presence each and every month with this complete marketing arsenal of 20 services which puts getting new clients and building brand presence online every month on auto pilot for you! No stress, no management, and no extra work on your end! It's time to get your business 'On The Map'! We have put an end to marketing overwhelm!
A LIST OF JUST SOME OF SERVICES INCLUDED EVERY MONTH IN YOUR LOCAL ONLINE MARKETING PLATFORM™:
WE OFFER THE ONLY 30 DAY, TEST DRIVE, NO QUESTIONS ASKED, COMPLETE MONEY BACK GUARANTEE! WHO ELSE DOES THAT?! NO ONE!!
We are so confident you will LOVE partnering with us to handle ALL of your online marketing needs…we assume ALL THE RISK!